Colorectal Cancer Diagnostics

Colorectal cancer (CRC) is one of the most common cancers worldwide. CRC is now the commonest cancer and the second cause of cancer death in Hong Kong. Most CRCs begin as small polyps (adenomas). Early detection of cancer can facilitate successful treatment, and early detection of adenomas can prevent and decrease CRC incidence. Current screening tools such as fecal immunochemical test (FIT) fails to detect adenomas.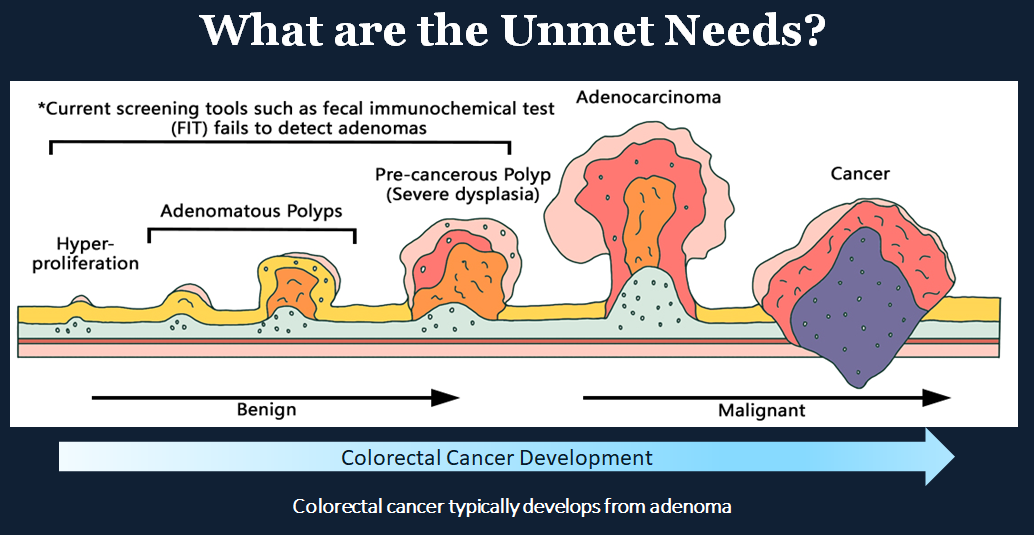 To utilise novel microbes to detect cancer early, when it can be cured, and to detect cancer, before it has the chance to develop. Capitalizing on our unique biobank and rapidly expanding metagenome datasets, we have developed a non-invasive disruptive technology for detecting precancer lesion.